Rest House for Sale in Tagaytay City Philippines
House and lot for sale in Tagaytay from 2.6M up!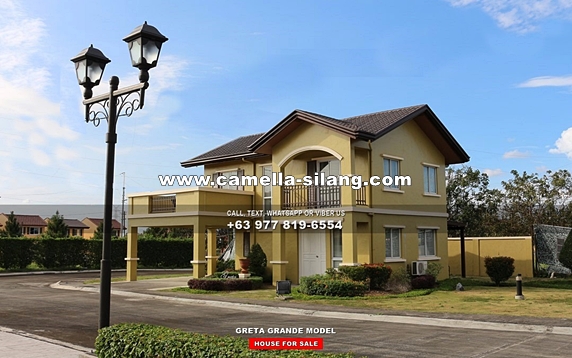 Now you can buy a beautiful house and lot in Tagaytay that is surrounded by hundreds of pine trees at very affordable prices! Camella Silang Tagaytay is a newly-developed 20-hectare first-class subdivision just a few meters away from the Tagaytay rotonda. Camella Silang Tagaytay was inaugurated last May 2013 and houses and lots are now available starting at 2.6M only.
Select your house model in Camella Silang-Tagaytay
Camella Silang Tagaytay has a selection of beautiful Italian-Mediterranean-inspired house models for you to choose from. The contemporary architectural design, materials and finishing of each house are intended to complement the nostalgic environment that feels comfortable, homey and yet familiar.
All house models either have a built-in or optional balcony where you can take pleasure in having early morning coffee or late night get-together where you'll get to see and feel the splendor of Tagaytay from above.
Designed to accommodate your family and friends
The interior of every Camella Silang Tagaytay's house model has been carefully designed to accommodate weekend gatherings and vacations in Tagaytay. Spacious kitchen and dining room are well laid out for your family and guests to prepare and enjoy frequent feasts. Each house model's high ceiling and many windows allow natural light and the cool breeze of Tagaytay to flow freely for everybody's delight. Your house in Camella Silang Tagaytay is so functional that you can actually make it your very home!
Bedrooms in Camella Silang Tagaytay houses
In Camella Silang Tagaytay, house models have two storeys and at least three bedrooms for the comfort of your family and friends. The artist in you will enjoy designing the best layout of your house. For each floor, toilet and bath is conveniently situated to accommodate a full house. For sure, everybody in your house will enjoy their stay in Tagaytay!